Joint development with Mr. Tsumoto who has created "Ultimate CHINUKI" (fish blood out).
The portable electric CHINUKI pump can be used for fish blood out at the fishing spot or at home.
※※ Seawater cannot be used. ※※
Can be out fish blood (CHINUKI) with Tsumoto method at the fishing spot or at home!
Can be realized high water pressure with the original pump system and tornade water flow even it's compact size.
Can be used at anywhere and any time with rechargeable type.
Can be used for a vriety size of fish with the remover and two kinds of nozzles.
Attached an exclusive bag and bottle for convenient carrying.
Set Content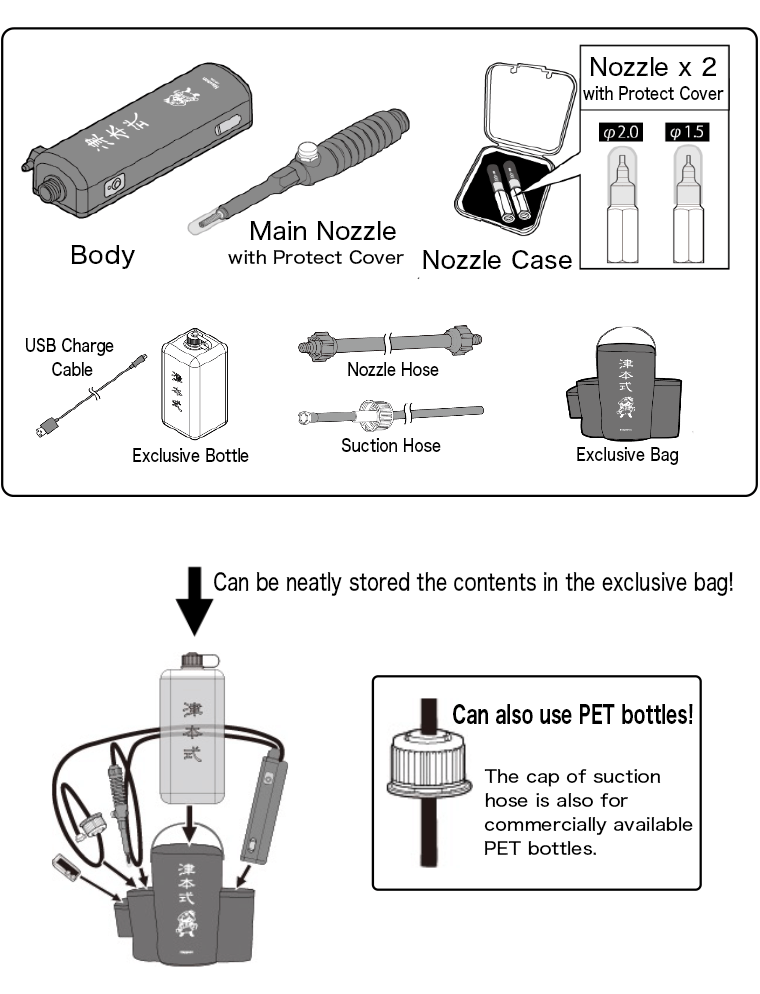 ■Tornade Water Flow (Patent pending)